Oracle Application Server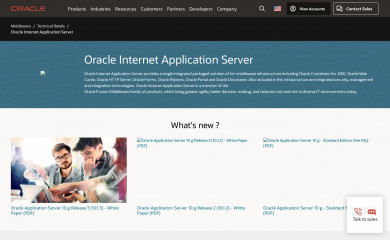 Oracle Application Server 10g is an integrated, standards-based software platform that allows organizations of all sizes to be more responsive to changing business requirements. It provides all the middleware services you need to deploy and manage applications and Web services, deliver personalized applications through enterprise portals and mobile devices, provide real-time business intelligence, integrate applications, and automate business processes.
oracle.com/technetwork/middleware/ias/overview/index.html
Usage Statistics
Market Share
The market share for Oracle Application Server decreased by 0.001 percentage points (from 0.003% to 0.002%) for all sites, more than any other segment during the same period of time.
| | Top 1K sites | Top 10K sites | Top 100K sites | Top 1M sites | All Sites |
| --- | --- | --- | --- | --- | --- |
| Market Share | | | | | |
| Websites | 2 | 16 | 74 | 154 | 319 |
| % Change | 100% | -21.74% | 8.96% | -11.11% | -33.33% |
Oracle Application Server Versions
Major Versions
v12 (5.15%)
v11 (42.92%)
v10 (51.5%)
Unknown (0.429%)
Minor Versions
v12.0 (5.15%)
v11.0 (42.92%)
v10.0 (51.5%)
Unknown (0.429%)
Top Level Domains
Websites using Oracle Application Server were found on 67 top level domains
Commercial (.com) (21.43%)
Spain (.es) (9.416%)
Greece (.gr) (5.519%)
Organization (.org) (4.221%)
Education (.edu) (3.571%)
Chile (.cl) (2.922%)
Italy (.it) (2.922%)
Korea, South (Republic of Korea) (.kr) (2.922%)
Russia (.ru) (2.597%)
Network (.net) (2.273%)
Cat (.cat) (1.948%)
Canada (.ca) (1.948%)
Columbia (.co) (1.948%)
Belgium (.be) (1.948%)
India (.in) (1.623%)
Turkey (.tr) (1.623%)
Austria (.at) (1.623%)
Malaysia (.my) (1.299%)
Mexico (.mx) (1.299%)
United Kingdom (.uk) (1.299%)
Government (.gov) (1.299%)
Brazil (.br) (0.974%)
Peru (.pe) (0.974%)
Philippines (.ph) (0.974%)
Australia (.au) (0.974%)
Portugal (.pt) (0.974%)
Hong Kong (.hk) (0.974%)
Romania (.ro) (0.974%)
Saudi Arabia (.sa) (0.974%)
Tunisia (.tn) (0.974%)
Japan (.jp) (0.974%)
Vietnam (.vn) (0.649%)
Serbia (.rs) (0.649%)
Croatia (.hr) (0.649%)
Kuwait (.kw) (0.649%)
Argentina (.ar) (0.649%)
Venezuela (.ve) (0.649%)
Jordan (.jo) (0.649%)
Ireland (.ie) (0.649%)
European Union (.eu) (0.649%)
Thailand (.th) (0.325%)
New Zealand (.nz) (0.325%)
Sweden (.se) (0.325%)
Switzerland (.ch) (0.325%)
Iran (.ir) (0.325%)
Cape Verde (.cv) (0.325%)
Germany (.de) (0.325%)
France (.fr) (0.325%)
Norway (.no) (0.325%)
Oman (.om) (0.325%)
17 Others (5.519%)
---
Related Technologies
Complementary Technologies
---
---
Popular Sites Using Oracle Application Server
We detected the following sites were using Oracle Application Server
virtualbox.org
sss.gov.ph khu.ac.kr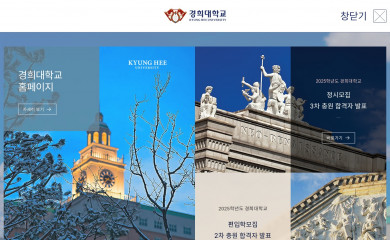 cboss.ru dankook.ac.kr dns.cv