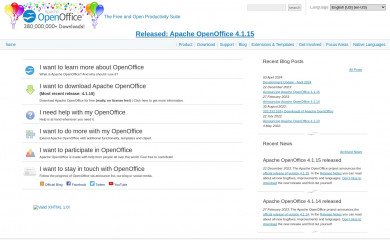 The official home page of the Apache OpenOffice open source project, home of OpenOffice Writer, Calc, Impress, Draw and Base.
Meta
A CMS will sometimes include a meta tag within the html of each page. This is usually a "generator" tag like <meta name="generator" content="What CMS" /> but could also be "application-name", "Powered-By" or anyting else the CMS creators decide to use.
Versions
In addition to detecting the CMS, in some cases we are able to accurately detect which version of the CMS is being used.