Nuxt.js
---
Build your next Vue.js application with confidence using NuxtJS. An open source framework making web development simple and powerful.
Static Site Generator / CMS / Web Framework / Web Server
Market Share By Site Popularity
With a 2.203 increase since 2021-07-11, the detection rating for has improved the most amongst Most Popular Sites.
| | Alexa Rank | Websites | Market Share | Market Share Change |
| --- | --- | --- | --- | --- |
| Most Popular Sites | < 1,000 | 27 | 2.703% | 440.6% |
| Very Popular Sites | < 10,000 | 160 | 1.600% | 433.33% |
| Popular Sites | < 100,000 | 692 | 0.692% | 501.74% |
| Less Popular Sites | < 1,000,000 | 2,500 | 0.250% | 594.44% |
| All Sites | | 10,949 | 0.077% | 75% |
Market Share History
This chart shows the history of detected websites using .
In the last 2 months, market share has increased 75.00% from 0.044% to 0.077%
Top Level Domains
Websites using were found on 168 top level domains
| Top Level Domains | Percent |
| --- | --- |
| Commercial (.com) | 45.12% |
| Organization (.org) | 7.448% |
| Germany (.de) | 2.844% |
| Network (.net) | 2.758% |
| Russia (.ru) | 2.483% |
| British Indian Ocean Territory (.io) | 2.188% |
| Netherlands (.nl) | 2.074% |
| France (.fr) | 2.045% |
| Australia (.au) | 1.769% |
| Japan (.jp) | 1.760% |
| Columbia (.co) | 1.665% |
| United Kingdom (.uk) | 1.341% |
| Switzerland (.ch) | 1.265% |
| Austria (.at) | 1.256% |
| Brazil (.br) | 1.246% |
| Italy (.it) | 1.056% |
| Poland (.pl) | 1.027% |
| China (.cn) | 0.913% |
| Denmark (.dk) | 0.875% |
| United States of America (.us) | 0.789% |
| Sweden (.se) | 0.770% |
| Indonesia (.id) | 0.723% |
| Chile (.cl) | 0.609% |
| Canada (.ca) | 0.599% |
| Montenegro (.me) | 0.533% |
| Belgium (.be) | 0.533% |
| Ukraine (.ua) | 0.523% |
| Spain (.es) | 0.523% |
| European Union (.eu) | 0.438% |
| Norway (.no) | 0.438% |
| Anguilla (.ai) | 0.361% |
| India (.in) | 0.352% |
| Iran (.ir) | 0.352% |
| Vietnam (.vn) | 0.352% |
| Finland (.fi) | 0.342% |
| Czech Republic (.cz) | 0.342% |
| Peru (.pe) | 0.314% |
| Mexico (.mx) | 0.285% |
| Tuvalu (.tv) | 0.276% |
| Taiwan (Republic of China) (.tw) | 0.266% |
| South Africa (.za) | 0.257% |
| New Zealand (.nz) | 0.257% |
| XYZ (.xyz) | 0.228% |
| Thailand (.th) | 0.219% |
| Croatia (.hr) | 0.209% |
| Romania (.ro) | 0.209% |
| Portugal (.pt) | 0.200% |
| Korea, South (Republic of Korea) (.kr) | 0.200% |
| Slovakia (.sk) | 0.190% |
| Uzbekistan (.uz) | 0.181% |
| Info (.info) | 0.181% |
| Hong Kong (.hk) | 0.181% |
| Greece (.gr) | 0.171% |
| Pro (.pro) | 0.171% |
| Tech (.tech) | 0.171% |
| Hungary (.hu) | 0.162% |
| Lithuania (.lt) | 0.162% |
| Latvia (.lv) | 0.152% |
| Design (.design) | 0.152% |
| Club (.club) | 0.152% |
| Estonia (.ee) | 0.152% |
| Singapore (.sg) | 0.152% |
| Kazakhstan (.kz) | 0.143% |
| Guernsey (.gg) | 0.143% |
| Belarus (.by) | 0.143% |
| Online (.online) | 0.143% |
| Biz (.biz) | 0.133% |
| Saint Vincent and the Grenadines (.vc) | 0.133% |
| Shop (.shop) | 0.133% |
| Argentina (.ar) | 0.124% |
| Philippines (.ph) | 0.124% |
| Morocco (.ma) | 0.114% |
| Malaysia (.my) | 0.114% |
| Nigeria (.ng) | 0.105% |
| Israel (.il) | 0.105% |
| Niue (.nu) | 0.105% |
| Ireland (.ie) | 0.105% |
| Kenya (.ke) | 0.095% |
| Bangladesh (.bd) | 0.095% |
| Cocos (Keeling) Islands (.cc) | 0.095% |
| Slovenia (.si) | 0.095% |
| Live (.live) | 0.095% |
| Space (.space) | 0.086% |
| Iceland (.is) | 0.086% |
| Russia (Cyrillic) (.рф) | 0.086% |
| Saudi Arabia (.sa) | 0.076% |
| Turkey (.tr) | 0.076% |
| Georgia (.ge) | 0.076% |
| Site (.site) | 0.076% |
| Life (.life) | 0.067% |
| Store (.store) | 0.067% |
| Palau (.pw) | 0.067% |
| Tonga (.to) | 0.067% |
| Education (.edu) | 0.057% |
| Asia (.asia) | 0.057% |
| Pakistan (.pk) | 0.057% |
| Federated States of Micronesia (.fm) | 0.057% |
| One (.one) | 0.057% |
| Media (.media) | 0.057% |
| United Arab Emirates (.ae) | 0.057% |
| 68 Others | 1.474% |
Popular Sites Using Nuxt.js
We detected the following sites were using Nuxt.js
upwork.com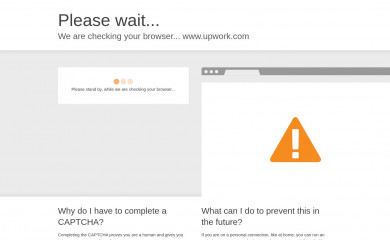 ecosia.org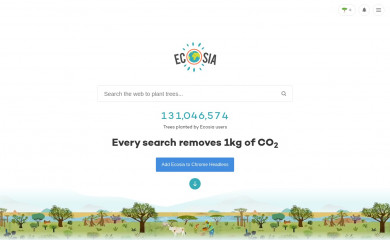 asus.com
hotmart.com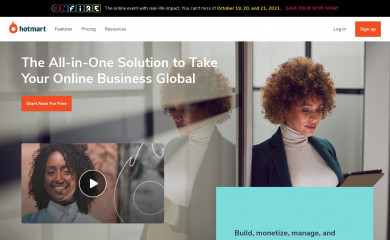 bild.de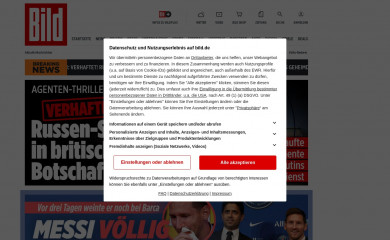 nobitex.ir