Nuxt.js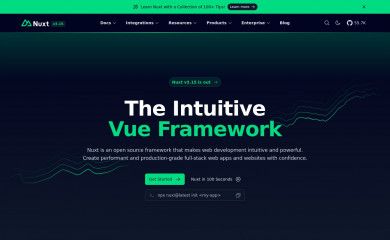 Build your next Vue.js application with confidence using Nuxt. An open source framework making web development simple and powerful.
Static Site Generator / CMS / Web Framework / Web Server
Usage Statistics
Market Share
The market share for Nuxt.js increased by 0.201 percentage points (from 0.044% to 0.245%) for all sites, more than any other segment for the same time period.
| | Top 1K sites | Top 10K sites | Top 100K sites | Top 1M sites | All Sites |
| --- | --- | --- | --- | --- | --- |
| Market Share | | | | | |
| Websites | 75 | 447 | 2,304 | 9,088 | 70,058 |
| % Change | 1320% | 1206.67% | 1513.04% | 1997.22% | 456.82% |
Top Level Domains
Websites using Nuxt.js were found on 218 top level domains
Commercial (.com) (45.25%)
Organization (.org) (4.821%)
Russia (.ru) (3.33%)
Germany (.de) (2.828%)
Network (.net) (2.39%)
British Indian Ocean Territory (.io) (2.364%)
Australia (.au) (2.328%)
Netherlands (.nl) (2.188%)
France (.fr) (1.915%)
Denmark (.dk) (1.691%)
United Kingdom (.uk) (1.56%)
Columbia (.co) (1.498%)
Japan (.jp) (1.275%)
Brazil (.br) (1.125%)
Poland (.pl) (1.096%)
Switzerland (.ch) (1.075%)
Italy (.it) (1.049%)
Austria (.at) (1.049%)
China (.cn) (0.897%)
Indonesia (.id) (0.87%)
Canada (.ca) (0.709%)
Sweden (.se) (0.656%)
Spain (.es) (0.614%)
Czech Republic (.cz) (0.53%)
Belgium (.be) (0.521%)
Iran (.ir) (0.499%)
Norway (.no) (0.495%)
European Union (.eu) (0.488%)
Ukraine (.ua) (0.483%)
Chile (.cl) (0.464%)
Montenegro (.me) (0.459%)
United States of America (.us) (0.449%)
XYZ (.xyz) (0.445%)
New Zealand (.nz) (0.435%)
Vietnam (.vn) (0.385%)
India (.in) (0.376%)
Top (.top) (0.347%)
Info (.info) (0.326%)
Romania (.ro) (0.321%)
Anguilla (.ai) (0.316%)
Taiwan (Republic of China) (.tw) (0.297%)
Finland (.fi) (0.293%)
Mexico (.mx) (0.288%)
Hungary (.hu) (0.276%)
Tuvalu (.tv) (0.274%)
Online (.online) (0.274%)
Peru (.pe) (0.269%)
Kazakhstan (.kz) (0.266%)
Greece (.gr) (0.212%)
Tech (.tech) (0.209%)
168 Others (7.423%)
---
Related Technologies
Complementary Technologies
---
| Technologies | Category | Websites | Compare |
| --- | --- | --- | --- |
| Nginx | Web Server | 20,726 | Nuxt.js vs. Nginx |
| Cloudflare | CDN | 10,003 | Nuxt.js vs. Cloudflare |
| Express | Web Framework / Web Server | 7,450 | Nuxt.js vs. Express |
| PHP | Programming Language | 6,389 | Nuxt.js vs. PHP |
| OpenResty | Web Server | 5,495 | Nuxt.js vs. OpenResty |
| Apache HTTP Server | Web Server | 5,171 | Nuxt.js vs. Apache HTTP Server |
| Amazon CloudFront | CDN | 4,426 | Nuxt.js vs. Amazon CloudFront |
| Netlify | CDN | 4,393 | Nuxt.js vs. Netlify |
| Ubuntu | Operating System | 4,035 | Nuxt.js vs. Ubuntu |
| MySQL | Database | 3,569 | Nuxt.js vs. MySQL |
| WordPress | Blog / CMS | 3,337 | Nuxt.js vs. WordPress |
---
Popular Sites Using Nuxt.js
We detected the following sites were using Nuxt.js
iqiyi.com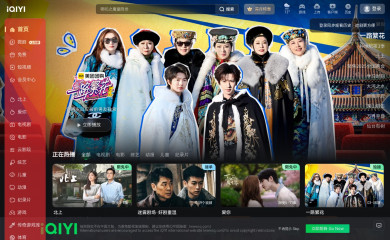 cnet.com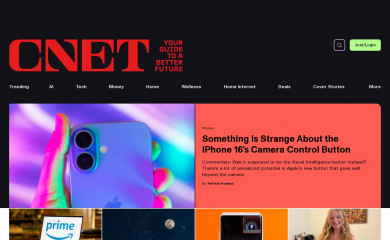 gitlab.com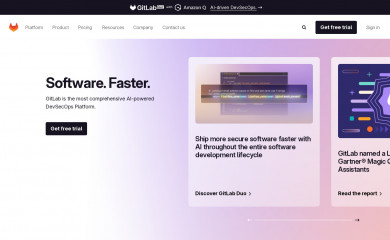 zdnet.com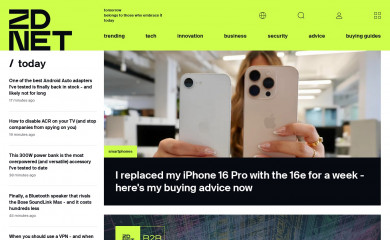 youdao.com
frontiersin.org