Nette Framework
---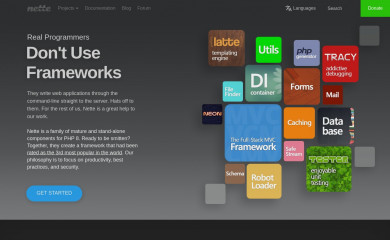 Nette is a family of mature and stand-alone components for PHP 7. Ready to be smitten? Together, they create a framework that had been rated as the 3rd most popular in the world. Our philosophy is to focus on productivity, best practices, and security.
Market Share By Site Popularity
With a 0.1 increase since 2021-03-28, the detection rating for has improved the most amongst Most Popular Sites.
| | Alexa Rank | Websites | Market Share | Market Share Change |
| --- | --- | --- | --- | --- |
| Most Popular Sites | < 1,000 | 1 | 0.100% | 100% |
| Very Popular Sites | < 10,000 | 25 | 0.250% | 4.17% |
| Popular Sites | < 100,000 | 159 | 0.159% | 7.43% |
| Less Popular Sites | < 1,000,000 | 805 | 0.080% | 1.27% |
| All Sites | | 9,681 | 0.069% | -5.48% |
Market Share History
This chart shows the history of detected websites using .
In the last 6 months, market share has decreased 5.48% from 0.073% to 0.069%
Top Level Domains
Websites using were found on 121 top level domains
| Top Level Domains | Percent |
| --- | --- |
| Czech Republic (.cz) | 44.84% |
| Commercial (.com) | 20.43% |
| Slovakia (.sk) | 9.757% |
| European Union (.eu) | 2.275% |
| Australia (.au) | 1.711% |
| Austria (.at) | 1.670% |
| Germany (.de) | 1.513% |
| Network (.net) | 1.252% |
| United Kingdom (.uk) | 1.242% |
| Organization (.org) | 1.085% |
| Iran (.ir) | 1.012% |
| Spain (.es) | 0.950% |
| Poland (.pl) | 0.939% |
| France (.fr) | 0.877% |
| Romania (.ro) | 0.751% |
| Hungary (.hu) | 0.751% |
| Italy (.it) | 0.741% |
| Netherlands (.nl) | 0.668% |
| India (.in) | 0.386% |
| Russia (.ru) | 0.355% |
| Info (.info) | 0.355% |
| Chile (.cl) | 0.323% |
| Online (.online) | 0.271% |
| Canada (.ca) | 0.240% |
| Brazil (.br) | 0.219% |
| Ukraine (.ua) | 0.198% |
| Columbia (.co) | 0.198% |
| Croatia (.hr) | 0.188% |
| Portugal (.pt) | 0.177% |
| South Africa (.za) | 0.167% |
| Belarus (.by) | 0.167% |
| Switzerland (.ch) | 0.167% |
| Mexico (.mx) | 0.167% |
| Israel (.il) | 0.157% |
| Ireland (.ie) | 0.146% |
| Denmark (.dk) | 0.146% |
| Greece (.gr) | 0.146% |
| New Zealand (.nz) | 0.146% |
| Bulgaria (.bg) | 0.136% |
| Shop (.shop) | 0.136% |
| Slovenia (.si) | 0.136% |
| Finland (.fi) | 0.125% |
| United States of America (.us) | 0.115% |
| British Indian Ocean Territory (.io) | 0.115% |
| Belgium (.be) | 0.115% |
| Sweden (.se) | 0.104% |
| Serbia (.rs) | 0.104% |
| Norway (.no) | 0.104% |
| Lithuania (.lt) | 0.104% |
| Vietnam (.vn) | 0.094% |
| Montenegro (.me) | 0.094% |
| Tonga (.to) | 0.083% |
| Argentina (.ar) | 0.083% |
| Pro (.pro) | 0.073% |
| Peru (.pe) | 0.063% |
| Indonesia (.id) | 0.063% |
| Store (.store) | 0.052% |
| Luxembourg (.lu) | 0.052% |
| Site (.site) | 0.052% |
| Biz (.biz) | 0.042% |
| Top (.top) | 0.042% |
| Turkey (.tr) | 0.042% |
| Tuvalu (.tv) | 0.042% |
| Blog (.blog) | 0.042% |
| Club (.club) | 0.042% |
| Education (.edu) | 0.042% |
| Latvia (.lv) | 0.042% |
| United Arab Emirates (.ae) | 0.031% |
| Cocos (Keeling) Islands (.cc) | 0.031% |
| Pakistan (.pk) | 0.031% |
| Korea, South (Republic of Korea) (.kr) | 0.031% |
| Taiwan (Republic of China) (.tw) | 0.031% |
| Singapore (.sg) | 0.031% |
| Malaysia (.my) | 0.031% |
| Armenia (.am) | 0.021% |
| Tokelau (.tk) | 0.021% |
| Website (.website) | 0.021% |
| Morocco (.ma) | 0.021% |
| Estonia (.ee) | 0.021% |
| Media (.media) | 0.021% |
| XYZ (.xyz) | 0.021% |
| Tech (.tech) | 0.021% |
| Bosnia and Herzegovina (.ba) | 0.021% |
| Thailand (.th) | 0.021% |
| Kenya (.ke) | 0.021% |
| One (.one) | 0.021% |
| Azerbaijan (.az) | 0.021% |
| Syria (.sy) | 0.021% |
| Iceland (.is) | 0.021% |
| Saudi Arabia (.sa) | 0.021% |
| Coop (.coop) | 0.010% |
| Panama (.pa) | 0.010% |
| Malta (.mt) | 0.010% |
| Russia (Cyrillic) (.рф) | 0.010% |
| San Marino (.sm) | 0.010% |
| Win (.win) | 0.010% |
| Cat (.cat) | 0.010% |
| Paraguay (.py) | 0.010% |
| Gabon (.ga) | 0.010% |
| Mauritius (.mu) | 0.010% |
| 21 Others | 0.219% |
Popular Sites Using Nette Framework
We detected the following sites were using Nette Framework
smartsupp.com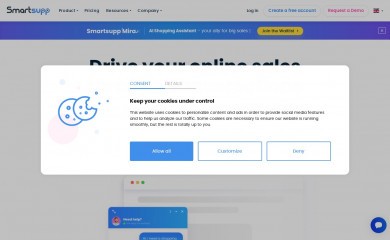 definitions.net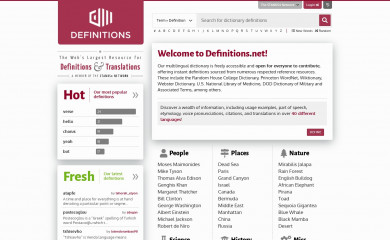 csfd.cz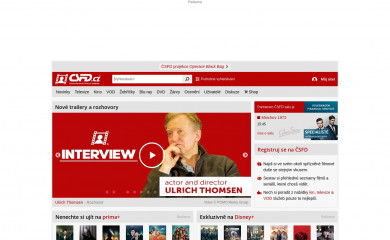 free-ethereum.io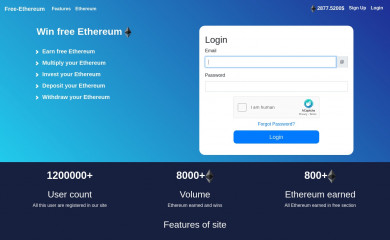 hercegovina.info
cloob.com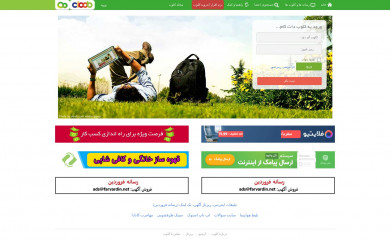 Dependencies
---
Nette Framework depends on 1 technology
PHP
Dependents
---
0 technologies depend on Nette Framework