Elementor
---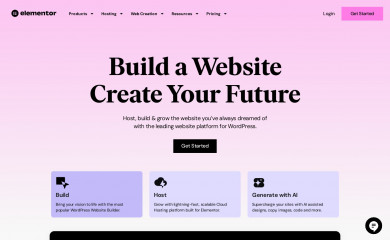 Elementor is the best FREE WordPress Website Builder, with over 5 million active installs. Create beautiful sites and pages using a drag and drop interface.
Market Share By Site Popularity
The market share for increased by 2.082 for Less Popular Sites, more than any other segment for the same time period.
| | Alexa Rank | Websites | Market Share | Market Share Change |
| --- | --- | --- | --- | --- |
| Most Popular Sites | < 1,000 | 32 | 3.200% | 18.52% |
| Very Popular Sites | < 10,000 | 330 | 3.300% | 34.15% |
| Popular Sites | < 100,000 | 3,515 | 3.515% | 45.43% |
| Less Popular Sites | < 1,000,000 | 49,051 | 4.904% | 73.78% |
| All Sites | | 563,872 | 4.486% | 26.69% |
Market Share History
This chart shows the history of detected websites using .
In the last 4 months, market share has increased 26.69% from 3.541% to 4.486%
Top Level Domains
Websites using were found on 257 top level domains
| Top Level Domains | Percent |
| --- | --- |
| Commercial (.com) | 42.31% |
| Australia (.au) | 8.339% |
| Germany (.de) | 3.733% |
| Organization (.org) | 3.414% |
| Chile (.cl) | 2.673% |
| United Kingdom (.uk) | 2.425% |
| Brazil (.br) | 2.374% |
| Netherlands (.nl) | 2.045% |
| Italy (.it) | 2.031% |
| France (.fr) | 1.889% |
| Network (.net) | 1.808% |
| Austria (.at) | 1.382% |
| Spain (.es) | 1.283% |
| Poland (.pl) | 1.278% |
| India (.in) | 1.241% |
| Iran (.ir) | 1.076% |
| Israel (.il) | 1.051% |
| New Zealand (.nz) | 1.042% |
| Columbia (.co) | 1.036% |
| Canada (.ca) | 0.914% |
| Denmark (.dk) | 0.848% |
| Romania (.ro) | 0.776% |
| Switzerland (.ch) | 0.736% |
| Russia (.ru) | 0.659% |
| European Union (.eu) | 0.622% |
| Belgium (.be) | 0.562% |
| Greece (.gr) | 0.541% |
| South Africa (.za) | 0.532% |
| Indonesia (.id) | 0.493% |
| Sweden (.se) | 0.485% |
| Mexico (.mx) | 0.452% |
| Hungary (.hu) | 0.430% |
| Norway (.no) | 0.381% |
| British Indian Ocean Territory (.io) | 0.375% |
| Finland (.fi) | 0.335% |
| Portugal (.pt) | 0.289% |
| Argentina (.ar) | 0.289% |
| Ukraine (.ua) | 0.267% |
| Info (.info) | 0.261% |
| Vietnam (.vn) | 0.242% |
| Malaysia (.my) | 0.236% |
| Lithuania (.lt) | 0.236% |
| Online (.online) | 0.234% |
| Slovakia (.sk) | 0.229% |
| Czech Republic (.cz) | 0.220% |
| Peru (.pe) | 0.214% |
| Ireland (.ie) | 0.212% |
| Nigeria (.ng) | 0.192% |
| Pakistan (.pk) | 0.181% |
| Belarus (.by) | 0.173% |
| Montenegro (.me) | 0.164% |
| United States of America (.us) | 0.152% |
| Slovenia (.si) | 0.149% |
| Singapore (.sg) | 0.146% |
| Turkey (.tr) | 0.130% |
| XYZ (.xyz) | 0.126% |
| Shop (.shop) | 0.123% |
| Taiwan (Republic of China) (.tw) | 0.115% |
| Biz (.biz) | 0.113% |
| Morocco (.ma) | 0.113% |
| United Arab Emirates (.ae) | 0.105% |
| Serbia (.rs) | 0.103% |
| Store (.store) | 0.099% |
| Kenya (.ke) | 0.098% |
| Croatia (.hr) | 0.097% |
| Tuvalu (.tv) | 0.095% |
| Estonia (.ee) | 0.090% |
| Club (.club) | 0.089% |
| Bulgaria (.bg) | 0.088% |
| Japan (.jp) | 0.085% |
| Tech (.tech) | 0.082% |
| Pro (.pro) | 0.081% |
| Philippines (.ph) | 0.076% |
| Site (.site) | 0.075% |
| Latvia (.lv) | 0.074% |
| Anguilla (.ai) | 0.073% |
| Ecuador (.ec) | 0.073% |
| Thailand (.th) | 0.066% |
| Sri Lanka (.lk) | 0.064% |
| Bangladesh (.bd) | 0.064% |
| Cat (.cat) | 0.054% |
| Hong Kong (.hk) | 0.053% |
| Education (.edu) | 0.051% |
| Niue (.nu) | 0.051% |
| Kazakhstan (.kz) | 0.045% |
| Georgia (.ge) | 0.045% |
| Live (.live) | 0.044% |
| Tunisia (.tn) | 0.043% |
| Iceland (.is) | 0.043% |
| Saudi Arabia (.sa) | 0.042% |
| Russia (Cyrillic) (.рф) | 0.040% |
| Design (.design) | 0.039% |
| Nepal (.np) | 0.037% |
| Media (.media) | 0.037% |
| Cocos (Keeling) Islands (.cc) | 0.037% |
| Bosnia and Herzegovina (.ba) | 0.036% |
| Life (.life) | 0.035% |
| Asia (.asia) | 0.035% |
| Macedonia (Republic of Macedonia) (.mk) | 0.034% |
| Dominican .Republic (.do) | 0.031% |
| 157 Others | 1.116% |
Popular Sites Using Elementor
We detected the following sites were using Elementor
theplusaddons.com
abtasty.com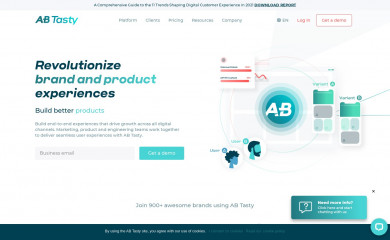 join.chat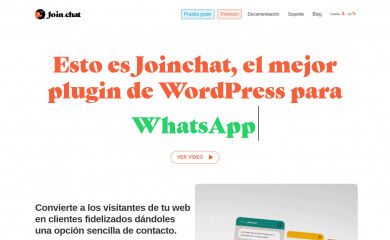 thecolourmoon.com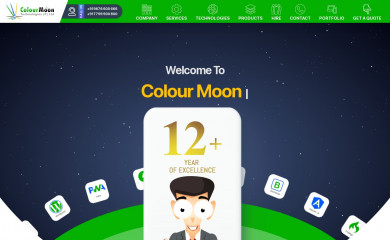 plotch.ai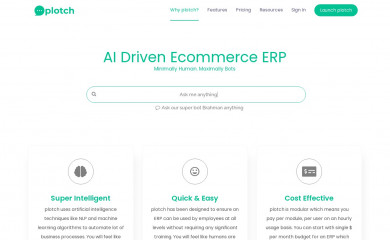 gemonline.tv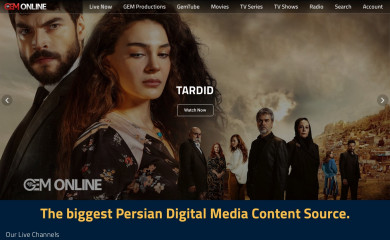 Dependencies
---
Elementor depends on 0 technologies
Dependents
---
0 technologies depend on Elementor