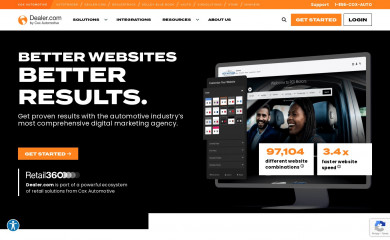 Dealer.com offers the best in Automotive marketing and operations tools, support, and services: Advertising, Websites, Inventory, SEO for car dealerships.
The market share for Dealer.com decreased by 0.038 percentage points (from 0.039% to 0.001%) for all sites, more than any other segment during the same period of time.
Headers
HTTP headers can provide some of the best clues about a site's CMS. The values of set-cookie and x-powered-by headers are the most common and easiest to find.
Markup
If a CMS doesn't have meta tags, it will often have other uniquely identifiable html markup. This can range from unique html comments, ids or classes.