WHMCS
---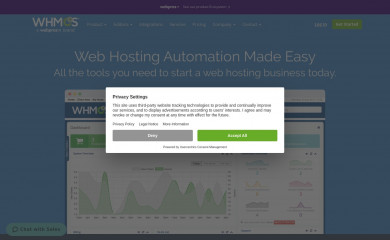 WHMCS is the leading web hosting management and billing software that automates all aspects of your business from billing, provisioning, domain reselling, support, and more. WHMCS easily integrates with all the leading control panels, payment processors, domain registrars and cloud service providers.
Market Share By Site Popularity
With a 0.178 increase since 2020-07-26, the detection rating for has improved the most amongst Popular Sites.
| | Alexa Rank | Websites | Market Share | Market Share Change |
| --- | --- | --- | --- | --- |
| Most Popular Sites | < 1,000 | n/a | n/a | 0% |
| Very Popular Sites | < 10,000 | 7 | 0.070% | 600% |
| Popular Sites | < 100,000 | 188 | 0.188% | 1780% |
| Less Popular Sites | < 1,000,000 | 1,111 | 0.111% | 2675% |
| All Sites | | 2,972 | 0.027% | 2600% |
Market Share History
This chart shows the history of detected websites using .
In the last 6 months, market share has increased 2,600.00% from 0.001% to 0.027%
Top Level Domains
Websites using were found on 130 top level domains
| Top Level Domains | Percent |
| --- | --- |
| Commercial (.com) | 49.27% |
| Network (.net) | 9.249% |
| United Kingdom (.uk) | 2.886% |
| Australia (.au) | 2.643% |
| Turkey (.tr) | 1.947% |
| Iran (.ir) | 1.843% |
| Brazil (.br) | 1.669% |
| Romania (.ro) | 1.599% |
| India (.in) | 1.565% |
| Germany (.de) | 1.287% |
| Netherlands (.nl) | 1.252% |
| British Indian Ocean Territory (.io) | 1.217% |
| European Union (.eu) | 1.113% |
| Organization (.org) | 1.078% |
| Italy (.it) | 1.008% |
| South Africa (.za) | 0.974% |
| Chile (.cl) | 0.974% |
| Columbia (.co) | 0.869% |
| Indonesia (.id) | 0.834% |
| Greece (.gr) | 0.800% |
| New Zealand (.nz) | 0.730% |
| France (.fr) | 0.695% |
| Canada (.ca) | 0.487% |
| Pro (.pro) | 0.487% |
| Hungary (.hu) | 0.452% |
| Portugal (.pt) | 0.382% |
| Poland (.pl) | 0.348% |
| Kenya (.ke) | 0.348% |
| Switzerland (.ch) | 0.348% |
| Russia (.ru) | 0.348% |
| Vietnam (.vn) | 0.313% |
| Austria (.at) | 0.313% |
| United States of America (.us) | 0.313% |
| Biz (.biz) | 0.313% |
| Nigeria (.ng) | 0.313% |
| Norway (.no) | 0.278% |
| Georgia (.ge) | 0.278% |
| Saudi Arabia (.sa) | 0.278% |
| XYZ (.xyz) | 0.278% |
| Spain (.es) | 0.243% |
| Montenegro (.me) | 0.209% |
| Belgium (.be) | 0.209% |
| Denmark (.dk) | 0.209% |
| Peru (.pe) | 0.209% |
| Bangladesh (.bd) | 0.209% |
| Online (.online) | 0.209% |
| Tanzania (.tz) | 0.209% |
| Israel (.il) | 0.209% |
| Serbia (.rs) | 0.209% |
| Bulgaria (.bg) | 0.209% |
| Malaysia (.my) | 0.209% |
| Ireland (.ie) | 0.174% |
| Info (.info) | 0.174% |
| Tech (.tech) | 0.139% |
| Morocco (.ma) | 0.139% |
| Mozambique (.mz) | 0.139% |
| Tonga (.to) | 0.139% |
| Slovenia (.si) | 0.139% |
| Macedonia (Republic of Macedonia) (.mk) | 0.139% |
| Palau (.pw) | 0.139% |
| Latvia (.lv) | 0.139% |
| Thailand (.th) | 0.139% |
| Store (.store) | 0.139% |
| Finland (.fi) | 0.139% |
| Pakistan (.pk) | 0.139% |
| Tunisia (.tn) | 0.139% |
| Taiwan (Republic of China) (.tw) | 0.139% |
| Tuvalu (.tv) | 0.139% |
| Albania (.al) | 0.139% |
| Rwanda (.rw) | 0.139% |
| Argentina (.ar) | 0.104% |
| Live (.live) | 0.104% |
| Belarus (.by) | 0.104% |
| São Tomé and Príncipe (.st) | 0.104% |
| Sweden (.se) | 0.104% |
| Lithuania (.lt) | 0.104% |
| Philippines (.ph) | 0.104% |
| Mexico (.mx) | 0.104% |
| Ukraine (.ua) | 0.104% |
| Zimbabwe (.zw) | 0.104% |
| Shop (.shop) | 0.070% |
| Guernsey (.gg) | 0.070% |
| Sri Lanka (.lk) | 0.070% |
| Turks and Caicos Islands (.tc) | 0.070% |
| Website (.website) | 0.070% |
| Niue (.nu) | 0.070% |
| Site (.site) | 0.070% |
| Egypt (.eg) | 0.070% |
| Burma (Union of Myanmar) (.mm) | 0.070% |
| Afghanistan (.af) | 0.070% |
| Asia (.asia) | 0.070% |
| United Arab Emirates (.ae) | 0.070% |
| Hong Kong (.hk) | 0.070% |
| Iceland (.is) | 0.070% |
| Croatia (.hr) | 0.070% |
| Syria (.sy) | 0.070% |
| Azerbaijan (.az) | 0.070% |
| Venezuela (.ve) | 0.035% |
| Estonia (.ee) | 0.035% |
| One (.one) | 0.035% |
| 30 Others | 1.043% |
Popular Sites Using WHMCS
We detected the following sites were using WHMCS
epanel.info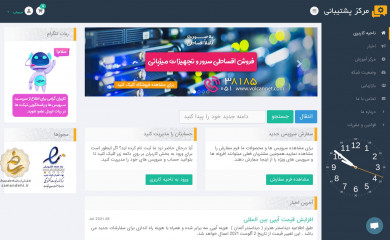 flixify-hosting.com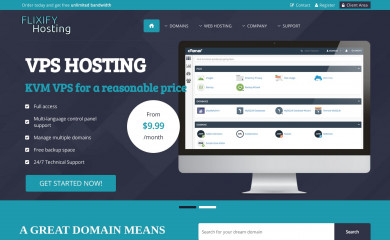 namehero.com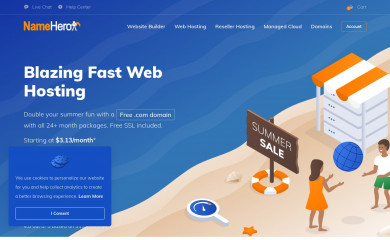 tegrahost.com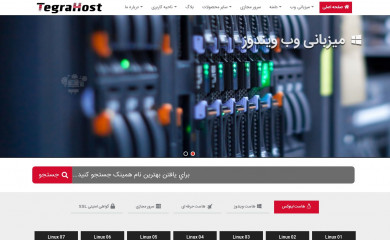 asanwebhost.com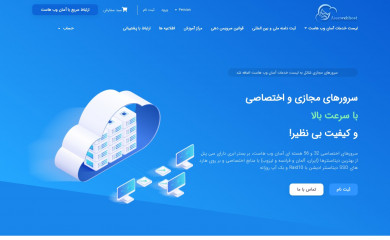 netdirekt.com.tr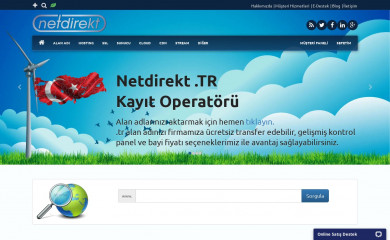 How We Detect Installations of WHMCS
---
Javascript
Similar to identifiable html markup, a CMS will sometimes insert unique Javascript code into web pages.
Dependencies
---
WHMCS depends on 0 technologies
Dependents
---
0 technologies depend on WHMCS