Tangora Web CMS
---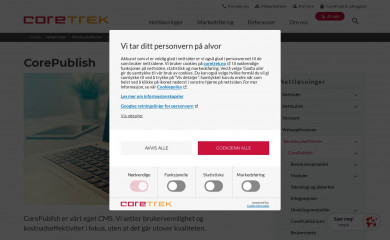 CorePublish is our own CMS. We focus on user-friendliness and cost-effectiveness, without compromising on quality.

Limited Data
We haven't found many sites using Tangora Web CMS yet. Check back soon, we're always looking.
Popular Sites Using Tangora Web CMS
We detected the following sites were using Tangora Web CMS
iasp.ws
nilpeter.com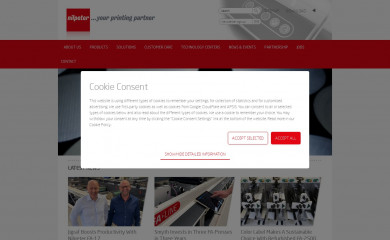 ungbornholm.dk roendespar.dk aalestrupelektro.dk tphotel.dk How We Detect Installations of Tangora Web CMS
---
Meta
A CMS will sometimes include a meta tag within the html of each page. This is usually a "generator" tag like <meta name="generator" content="What CMS" /> but could also be "application-name", "Powered-By" or anyting else the CMS creators decide to use.
Headers
HTTP headers can provide some of the best clues about a site's CMS. The values of set-cookie and x-powered-by headers are the most common and easiest to find.
Markup
If a CMS doesn't have meta tags, it will often have other uniquely identifiable html markup. This can range from unique html comments, ids or classes.
Javascript
Similar to identifiable html markup, a CMS will sometimes insert unique Javascript code into web pages.
Versions
In addition to detecting the CMS, in some cases we are able to accurately detect which version of the CMS is being used.
Dependencies
---
Tangora Web CMS depends on 0 technologies
Dependents
---
0 technologies depend on Tangora Web CMS