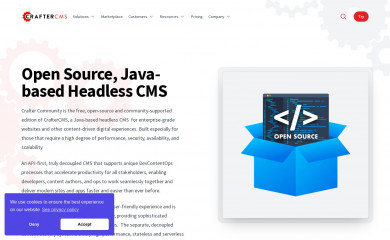 CrafterCMS is a modern content management platform for building digital experience applications. Crafter is a dynamic CMS based on Git that supports DevOps processes, a headless API-first repository that developers to use their favorite UI frameworks and tools, and a microservices architecture supporting elastic scalability.
Headers
HTTP headers can provide some of the best clues about a site's CMS. The values of set-cookie and x-powered-by headers are the most common and easiest to find.
Markup
If a CMS doesn't have meta tags, it will often have other uniquely identifiable html markup. This can range from unique html comments, ids or classes.