VTEX
---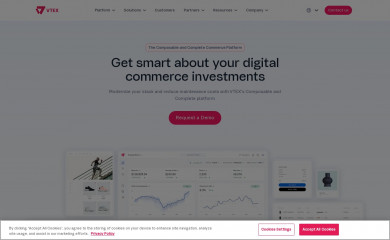 VTEX is the first and only fully integrated commerce, marketplace and OMS solution that offers fastest time-to-revenue and no upgrades. Ever.
Market Share By Site Popularity
The market share for decreased by 0.034 percentage points for Less Popular Sites, more than any other segment during the same period of time.
| | Alexa Rank | Websites | Market Share | Market Share Change |
| --- | --- | --- | --- | --- |
| Most Popular Sites | < 1,000 | n/a | n/a | 0% |
| Very Popular Sites | < 10,000 | 7 | 0.070% | -30% |
| Popular Sites | < 100,000 | 44 | 0.044% | -32.31% |
| Less Popular Sites | < 1,000,000 | 390 | 0.039% | -46.58% |
| All Sites | | 2,485 | 0.021% | -4.55% |
Market Share History
This chart shows the history of detected websites using .
In the last 3 months, market share has decreased 4.55% from 0.022% to 0.021%
Top Level Domains
Websites using were found on 39 top level domains
| Top Level Domains | Percent |
| --- | --- |
| Brazil (.br) | 58.82% |
| Commercial (.com) | 14.61% |
| Chile (.cl) | 7.025% |
| Columbia (.co) | 5.410% |
| Argentina (.ar) | 4.522% |
| Mexico (.mx) | 2.745% |
| Peru (.pe) | 2.584% |
| Ecuador (.ec) | 0.565% |
| Panama (.pa) | 0.363% |
| Romania (.ro) | 0.323% |
| Paraguay (.py) | 0.323% |
| Network (.net) | 0.283% |
| Uruguay (.uy) | 0.283% |
| Italy (.it) | 0.242% |
| Portugal (.pt) | 0.242% |
| Shop (.shop) | 0.121% |
| Guatemala (.gt) | 0.121% |
| Saint Vincent and the Grenadines (.vc) | 0.121% |
| European Union (.eu) | 0.121% |
| Spain (.es) | 0.121% |
| Bolivia (.bo) | 0.081% |
| United Kingdom (.uk) | 0.081% |
| France (.fr) | 0.081% |
| Organization (.org) | 0.081% |
| Store (.store) | 0.081% |
| Honduras (.hn) | 0.081% |
| Austria (.at) | 0.081% |
| Serbia (.rs) | 0.040% |
| Netherlands (.nl) | 0.040% |
| British Indian Ocean Territory (.io) | 0.040% |
| Denmark (.dk) | 0.040% |
| United States of America (.us) | 0.040% |
| India (.in) | 0.040% |
| Japan (.jp) | 0.040% |
| Canada (.ca) | 0.040% |
| Germany (.de) | 0.040% |
| Australia (.au) | 0.040% |
| Cat (.cat) | 0.040% |
| Puerto Rico (.pr) | 0.040% |
Popular Sites Using VTEX
We detected the following sites were using VTEX
exito.com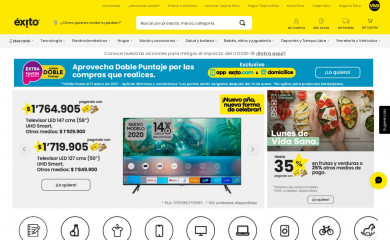 motorola.com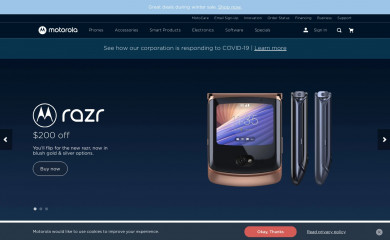 plazavea.com.pe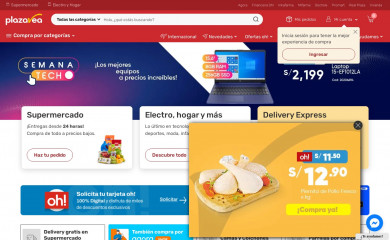 promart.pe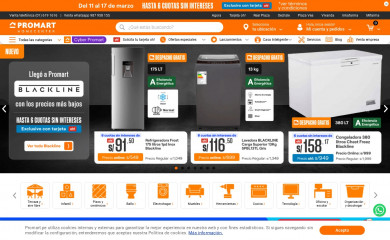 tiendasjumbo.co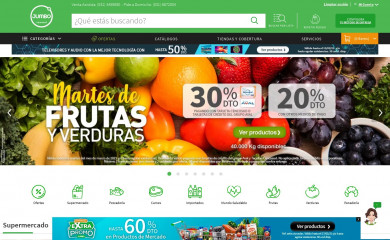 elektra.com.mx
Dependencies
---
VTEX depends on 0 technologies
Dependents
---
0 technologies depend on VTEX