SiteOrigin Page Builder
Page Builder by SiteOrigin makes it easy to build responsive grid-based page content that adapts to mobile devices with pixel perfect accuracy. It's a whole new dimension to content creation that'll help you create your home, contact, about us or any other page where a linear layout wont convey your message. It's a powerful enhancement to the WordPress content editing experience, yet it feels entirely familiar.
Usage Statistics
Market Share
The market share for SiteOrigin Page Builder increased by 0.119 percentage points (from 0.009% to 0.128%) for all sites, more than any other segment for the same time period.
| | Top 1K sites | Top 10K sites | Top 100K sites | Top 1M sites | All Sites |
| --- | --- | --- | --- | --- | --- |
| Market Share | | | | | |
| Websites | 20 | 101 | 295 | 1,203 | 33,839 |
| % Change | 850% | 1012.5% | 1533.33% | 1285.71% | 1322.22% |
SiteOrigin Page Builder Versions
Major Versions
v2 (99.96%)
Unknown (0.038%)
Minor Versions
v2.8 (0.009%)
v2.4 (3.535%)
v2.16 (63.06%)
v2.15 (4.65%)
v2.14 (1.217%)
v2.13 (4.086%)
v2.12 (3.258%)
v2.11 (12.21%)
v2.10 (7.937%)
Unknown (0.038%)
Top Level Domains
Websites using SiteOrigin Page Builder were found on 176 top level domains
Commercial (.com) (33.86%)
Australia (.au) (11.21%)
Organization (.org) (6.196%)
Germany (.de) (5.141%)
Denmark (.dk) (3.682%)
United Kingdom (.uk) (3.397%)
France (.fr) (3.379%)
Netherlands (.nl) (2.874%)
Italy (.it) (2.399%)
Poland (.pl) (2.188%)
New Zealand (.nz) (1.828%)
Network (.net) (1.78%)
Romania (.ro) (1.433%)
Austria (.at) (1.424%)
Canada (.ca) (1.235%)
Chile (.cl) (1.23%)
Spain (.es) (1.09%)
Brazil (.br) (1.046%)
European Union (.eu) (0.778%)
Russia (.ru) (0.721%)
India (.in) (0.677%)
Switzerland (.ch) (0.668%)
Finland (.fi) (0.642%)
Belgium (.be) (0.549%)
Sweden (.se) (0.545%)
South Africa (.za) (0.532%)
Norway (.no) (0.479%)
Greece (.gr) (0.413%)
Indonesia (.id) (0.365%)
Columbia (.co) (0.338%)
Thailand (.th) (0.334%)
Portugal (.pt) (0.325%)
Education (.edu) (0.308%)
Hungary (.hu) (0.308%)
Lithuania (.lt) (0.294%)
Mexico (.mx) (0.286%)
Ireland (.ie) (0.268%)
Ukraine (.ua) (0.259%)
Czech Republic (.cz) (0.255%)
Iran (.ir) (0.237%)
Info (.info) (0.229%)
Bulgaria (.bg) (0.211%)
Slovakia (.sk) (0.211%)
Argentina (.ar) (0.202%)
Slovenia (.si) (0.193%)
Latvia (.lv) (0.18%)
Serbia (.rs) (0.176%)
Biz (.biz) (0.176%)
Vietnam (.vn) (0.154%)
Croatia (.hr) (0.136%)
126 Others (3.164%)
---
Related Technologies
Complementary Technologies
---
| Technologies | Category | Websites | Compare |
| --- | --- | --- | --- |
| MySQL | Database | 23,066 | SiteOrigin Page Builder vs. MySQL |
| PHP | Programming Language | 23,066 | SiteOrigin Page Builder vs. PHP |
| WordPress | Blog / CMS | 23,066 | SiteOrigin Page Builder vs. WordPress |
| Apache | Web Server | 11,318 | SiteOrigin Page Builder vs. Apache |
| Nginx | Web Server | 6,540 | SiteOrigin Page Builder vs. Nginx |
| WooCommerce | E-commerce / CMS | 4,959 | SiteOrigin Page Builder vs. WooCommerce |
| Cloudflare | CDN | 3,064 | SiteOrigin Page Builder vs. Cloudflare |
| LiteSpeed | Web Server | 2,862 | SiteOrigin Page Builder vs. LiteSpeed |
| cdnjs | CDN | 1,415 | SiteOrigin Page Builder vs. cdnjs |
| Google Hosted Libraries | CDN | 1,209 | SiteOrigin Page Builder vs. Google Hosted Libraries |
| Elementor | Landing Page Builder / CMS | 891 | SiteOrigin Page Builder vs. Elementor |
---
Popular Sites Using SiteOrigin Page Builder
We detected the following sites were using SiteOrigin Page Builder
yospace.com
taylorandfrancis.com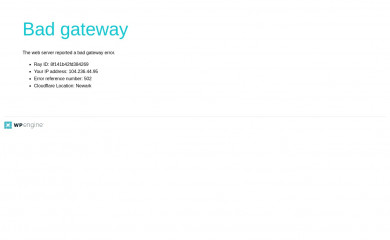 essence.com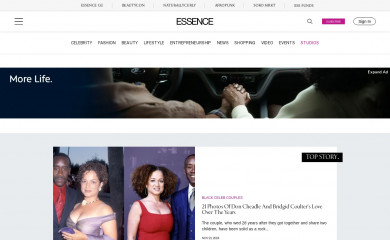 viddler.com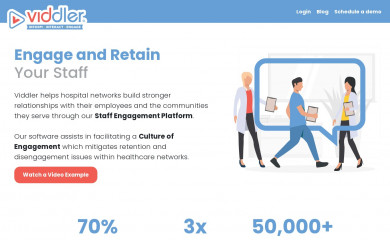 ic2net.net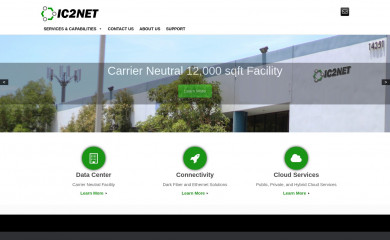 informaworld.com