Podia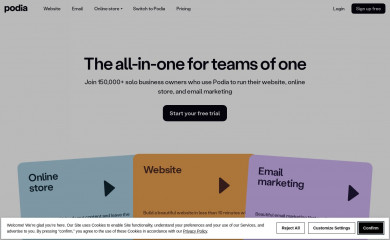 Get a free website, host a community for free, or sell courses and digital products. Podia is an all-in-one platform that lets you start and grow a business.
Learning Management / E-commerce / CMS
Usage Statistics
Market Share
The market share for Podia increased by 0.002 percentage points (from 0.0% to 0.002%) for all sites, more than any other segment for the same time period.
| | Top 1K sites | Top 10K sites | Top 100K sites | Top 1M sites | All Sites |
| --- | --- | --- | --- | --- | --- |
| Market Share | n/a | | | | |
| Websites | n/a | 2 | 8 | 46 | 857 |
| % Change | n/a | -100% | -100% | 900% | 100% |
Top Level Domains
Websites using Podia were found on 40 top level domains
Commercial (.com) (66.86%)
France (.fr) (8.321%)
Australia (.au) (4.088%)
Columbia (.co) (3.65%)
Organization (.org) (1.898%)
British Indian Ocean Territory (.io) (1.898%)
Network (.net) (1.752%)
Denmark (.dk) (1.022%)
New Zealand (.nz) (1.022%)
Online (.online) (0.876%)
United Kingdom (.uk) (0.73%)
Netherlands (.nl) (0.73%)
Canada (.ca) (0.584%)
Spain (.es) (0.438%)
Romania (.ro) (0.438%)
Switzerland (.ch) (0.438%)
Montenegro (.me) (0.438%)
Belgium (.be) (0.438%)
Italy (.it) (0.438%)
Chile (.cl) (0.292%)
Tech (.tech) (0.292%)
India (.in) (0.292%)
Tuvalu (.tv) (0.292%)
Pro (.pro) (0.292%)
XYZ (.xyz) (0.292%)
Live (.live) (0.146%)
Argentina (.ar) (0.146%)
Morocco (.ma) (0.146%)
Club (.club) (0.146%)
Philippines (.ph) (0.146%)
Germany (.de) (0.146%)
Poland (.pl) (0.146%)
São Tomé and Príncipe (.st) (0.146%)
Blogspot.com (.blogspot.com) (0.146%)
Serbia (.rs) (0.146%)
One (.one) (0.146%)
Israel (.il) (0.146%)
Brazil (.br) (0.146%)
Info (.info) (0.146%)
Anguilla (.ai) (0.146%)
---
Related Technologies
Complementary Technologies
---
---
Popular Sites Using Podia
We detected the following sites were using Podia
pythonguis.com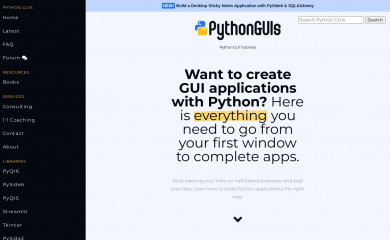 webdevsimplified.com
theblueprint.training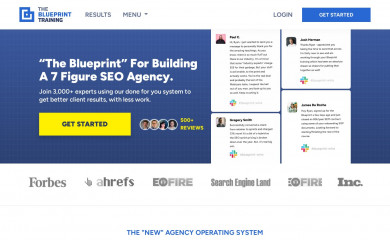 ship30for30.com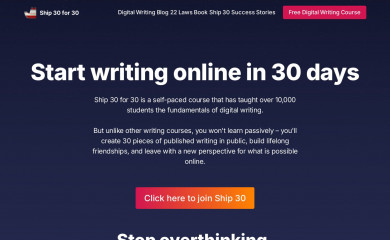 cursodoctorre.com
virtualmissfriday.com