Ecwid
---
Ecwid Ecommerce Shopping Cart is Fast and Easy to Use! Set up your free online store for WordPress, Drupal, Facebook and more! Start selling online with Ecwid.
Market Share By Site Popularity
The market share for increased by 0.05 for Very Popular Sites, more than any other segment for the same time period.
| | Alexa Rank | Websites | Market Share | Market Share Change |
| --- | --- | --- | --- | --- |
| Most Popular Sites | < 1,000 | n/a | n/a | 0% |
| Very Popular Sites | < 10,000 | 6 | 0.060% | 500% |
| Popular Sites | < 100,000 | 25 | 0.025% | 257.14% |
| Less Popular Sites | < 1,000,000 | 138 | 0.014% | 100% |
| All Sites | | 2,740 | 0.021% | 200% |
Market Share History
This chart shows the history of detected websites using .
In the last 6 months, market share has increased 200.00% from 0.007% to 0.021%
Top Level Domains
Websites using were found on 101 top level domains
| Top Level Domains | Percent |
| --- | --- |
| Commercial (.com) | 45.37% |
| Australia (.au) | 9.195% |
| United Kingdom (.uk) | 4.454% |
| Russia (.ru) | 4.346% |
| New Zealand (.nz) | 3.305% |
| Germany (.de) | 2.766% |
| Netherlands (.nl) | 2.730% |
| Belgium (.be) | 2.443% |
| Network (.net) | 2.299% |
| Switzerland (.ch) | 2.263% |
| Organization (.org) | 1.868% |
| Italy (.it) | 1.760% |
| Canada (.ca) | 1.616% |
| France (.fr) | 1.257% |
| Austria (.at) | 1.221% |
| European Union (.eu) | 0.790% |
| South Africa (.za) | 0.790% |
| Mexico (.mx) | 0.647% |
| Blogspot.com (.blogspot.com) | 0.611% |
| Columbia (.co) | 0.467% |
| Portugal (.pt) | 0.395% |
| Greece (.gr) | 0.395% |
| Shop (.shop) | 0.395% |
| India (.in) | 0.359% |
| Info (.info) | 0.323% |
| Denmark (.dk) | 0.287% |
| Store (.store) | 0.287% |
| United States of America (.us) | 0.287% |
| Norway (.no) | 0.287% |
| Biz (.biz) | 0.287% |
| Spain (.es) | 0.287% |
| Romania (.ro) | 0.251% |
| Poland (.pl) | 0.251% |
| Ireland (.ie) | 0.216% |
| Ukraine (.ua) | 0.216% |
| Russia (Cyrillic) (.рф) | 0.216% |
| Chile (.cl) | 0.216% |
| Armenia (.am) | 0.216% |
| Belarus (.by) | 0.180% |
| Czech Republic (.cz) | 0.180% |
| Online (.online) | 0.180% |
| Kazakhstan (.kz) | 0.180% |
| Malaysia (.my) | 0.180% |
| Finland (.fi) | 0.180% |
| Hungary (.hu) | 0.180% |
| Slovakia (.sk) | 0.144% |
| Brazil (.br) | 0.144% |
| Estonia (.ee) | 0.144% |
| Singapore (.sg) | 0.144% |
| Bosnia and Herzegovina (.ba) | 0.108% |
| Montenegro (.me) | 0.108% |
| Iceland (.is) | 0.108% |
| Sweden (.se) | 0.108% |
| Uruguay (.uy) | 0.108% |
| Pro (.pro) | 0.108% |
| Kenya (.ke) | 0.108% |
| British Indian Ocean Territory (.io) | 0.108% |
| Life (.life) | 0.108% |
| Serbia (.rs) | 0.072% |
| Mali (.ml) | 0.072% |
| Website (.website) | 0.072% |
| Lithuania (.lt) | 0.072% |
| Cocos (Keeling) Islands (.cc) | 0.072% |
| Slovenia (.si) | 0.072% |
| Tuvalu (.tv) | 0.072% |
| Education (.edu) | 0.072% |
| Azerbaijan (.az) | 0.036% |
| Bolivia (.bo) | 0.036% |
| Live (.live) | 0.036% |
| Club (.club) | 0.036% |
| Site (.site) | 0.036% |
| Tanzania (.tz) | 0.036% |
| Ecuador (.ec) | 0.036% |
| Kuwait (.kw) | 0.036% |
| Libya (.ly) | 0.036% |
| United Arab Emirates (.ae) | 0.036% |
| Niue (.nu) | 0.036% |
| Tokelau (.tk) | 0.036% |
| Tech (.tech) | 0.036% |
| Nigeria (.ng) | 0.036% |
| Botswana (.bw) | 0.036% |
| Macedonia (Republic of Macedonia) (.mk) | 0.036% |
| Belize (.bz) | 0.036% |
| Philippines (.ph) | 0.036% |
| Moldova (.md) | 0.036% |
| Vanuatu (.vu) | 0.036% |
| Latvia (.lv) | 0.036% |
| One (.one) | 0.036% |
| Japan (.jp) | 0.036% |
| Dominican .Republic (.do) | 0.036% |
| Coop (.coop) | 0.036% |
| Honduras (.hn) | 0.036% |
| Asia (.asia) | 0.036% |
| Monaco (.mc) | 0.036% |
| Paraguay (.py) | 0.036% |
| Croatia (.hr) | 0.036% |
| Space (.space) | 0.036% |
| South Georgia (.gs) | 0.036% |
| Guyana (.gy) | 0.036% |
| Blog (.blog) | 0.036% |
| 1 Others | 0.036% |
Popular Sites Using Ecwid
We detected the following sites were using Ecwid
stylemepretty.com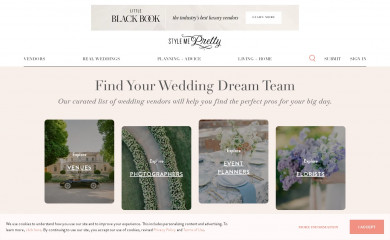 exquisitetimepieces.com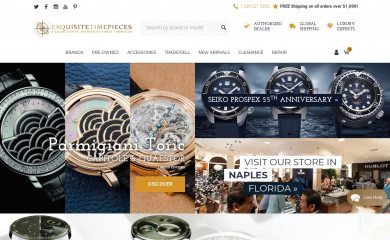 chessbase.in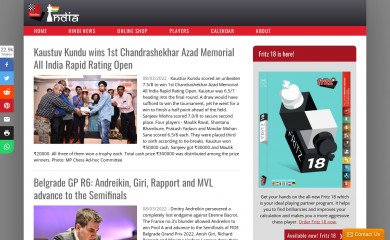 instrukciipb.ru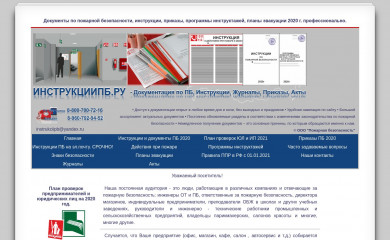 planforevacuation.ru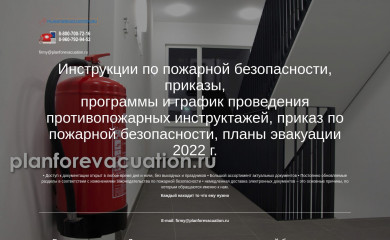 ezmethods.com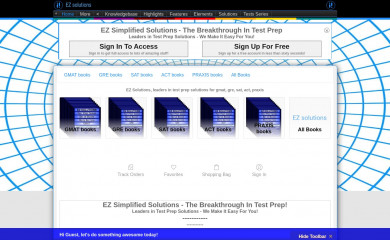 Dependencies
---
Ecwid depends on 0 technologies
Dependents
---
0 technologies depend on Ecwid