MakeShop
---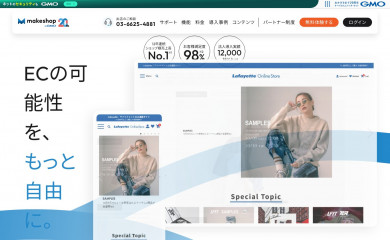 If you are thinking of opening and building an online shop/EC site, go to MakeShop, which is strong in attracting customers! Customers can be easily set up, and because there is no sales commission, it is highly cost-effective! In addition, the total sales of the online shop created by MakeShop has reached the number one in Japan for eight consecutive years, and there is a solid track record of sales.
Limited Data
We haven't found many sites using MakeShop yet. Check back soon, we're always looking.
Popular Sites Using MakeShop
We detected the following sites were using MakeShop
buyerz.shop
e-earphone.jp farina.co.jp
thanko.jp hufstore.jp powersilex-shop.com
How We Detect Installations of MakeShop
Markup
If a CMS doesn't have meta tags, it will often have other uniquely identifiable html markup. This can range from unique html comments, ids or classes.
Javascript
Similar to identifiable html markup, a CMS will sometimes insert unique Javascript code into web pages.
Let us know if you know how we can better detect MakeShop
Compare MakeShop