Ceres
---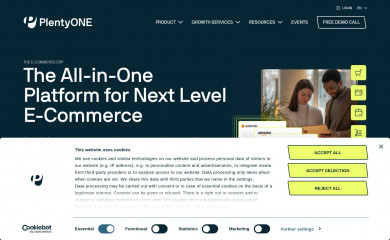 plentymarkets combines stock management with a shop system, multi-channel sales and a POS system. The cloud software allows you to fully automate your entire online and offline business.
Market Share By Site Popularity
With a 0.003 percentage point decrease since 2021-01-24, the detection rating for has fallen the most amongst Less Popular Sites.
| | Alexa Rank | Websites | Market Share | Market Share Change |
| --- | --- | --- | --- | --- |
| Most Popular Sites | < 1,000 | n/a | n/a | 0% |
| Very Popular Sites | < 10,000 | n/a | n/a | 0% |
| Popular Sites | < 100,000 | 2 | 0.002% | 100% |
| Less Popular Sites | < 1,000,000 | 10 | 0.001% | -75% |
| All Sites | | 1,828 | 0.014% | -6.67% |
Market Share History
This chart shows the history of detected websites using .
In the last 6 months, market share has decreased 6.67% from 0.015% to 0.014%
Top Level Domains
Websites using were found on 22 top level domains
| Top Level Domains | Percent |
| --- | --- |
| Germany (.de) | 68.44% |
| Commercial (.com) | 15.34% |
| Austria (.at) | 6.685% |
| European Union (.eu) | 3.616% |
| Shop (.shop) | 1.315% |
| Switzerland (.ch) | 0.932% |
| Network (.net) | 0.932% |
| United Kingdom (.uk) | 0.493% |
| Italy (.it) | 0.438% |
| France (.fr) | 0.329% |
| Spain (.es) | 0.219% |
| Store (.store) | 0.219% |
| Organization (.org) | 0.164% |
| Info (.info) | 0.164% |
| Biz (.biz) | 0.164% |
| Netherlands (.nl) | 0.110% |
| Romania (.ro) | 0.110% |
| Online (.online) | 0.110% |
| Montenegro (.me) | 0.055% |
| Club (.club) | 0.055% |
| Réunion (.re) | 0.055% |
| Sweden (.se) | 0.055% |
Popular Sites Using Ceres
We detected the following sites were using Ceres
home-deluxe-gmbh.de
samenhaus.de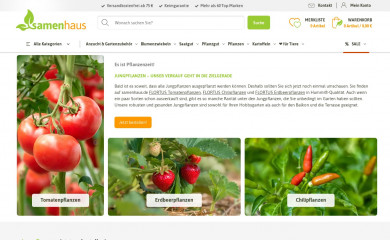 etc-shop.de
gotools.de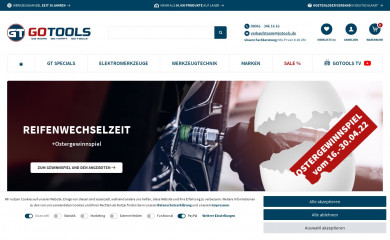 sims-it-shop.de
wohnfreuden.de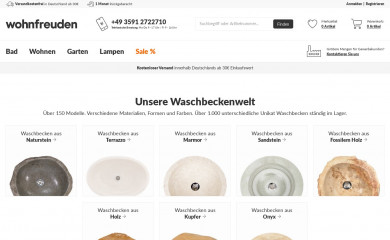 Dependencies
---
Ceres depends on 0 technologies
Dependents
---
0 technologies depend on Ceres