---
ZMS ist die Content-Management-Komplettlösung (CMS) für das website-basierte ePublishing. Ein einfaches Redaktions-Interface und die flexible Content-Modellierung (Mehrsprachigkeit, Metadaten, Content-Objekte, XML-Import/Export, Workflow etc.) zielen auf optimale Produktivität für Webseiten, Dokumentationen und Bildungsinhalte.
Detection Rating: 135 out of 171
Popular Sites Using ZMS
We detected the following sites were using ZMS
desy.de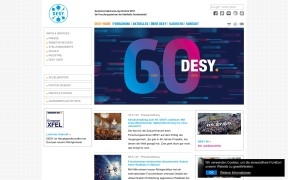 rfh-koeln.de
paritaet-nrw.org
stadtradio-goettingen.de
cemecon.de
vgl-partner.de
schomerus.de
How We Detect Installations of ZMS
Meta
A CMS will sometimes include a meta tag within the html of each page. This is usually a "generator" tag like <meta name="generator" content="What CMS" /> but could also be "application-name", "Powered-By" or anyting else the CMS creators decide to use.
Let us know if you have any suggestions on how we can better detect ZMS installations
---